Tri-State, Aliens, and Trilogy Pick Up First Wins While Triplets and Killer 3's Remain Undefeated in BIG3 (Photos)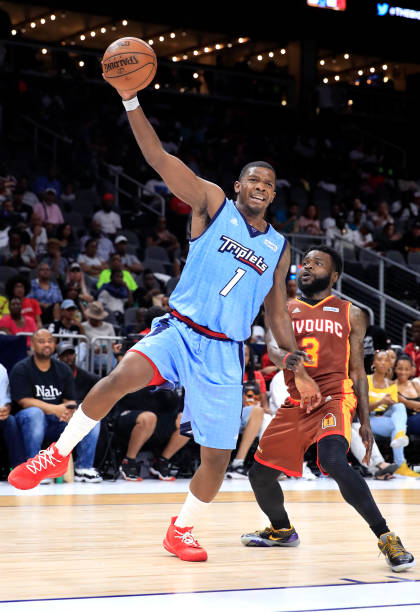 The BIG3 traveled to Birmingham and Atlanta for a week three that was chockfull of action. First wins, first losses, and a colorful ejection highlighted the third week of action for the premier 3-on-3 league. Tri-State kicked off action in Birmingham recording their first win of the young season with a 50-44 win over 3's Company. Trilogy closed out the weekend in Atlanta by giving defending champion Power their first loss of the season while recording their first win 50-43.
Birmingham, AL
With Tri-State and 3's Company set to face off, one team was sure to come away with their first win of the season. Tri-State had put some serious points on the board but hadn't been able to come through to put a "W" in the win column. Amar'e Stoudemire continued to impress with a 22 point, eight rebound performance including the game-winner. "These guys talked before the game. It was amazing how much they wanted this thing and how dedicated and their desire to go out there and get the job done," said Steve Mix who filled in for Tri-State coach Julius Erving. Stoudemire is set to work out for a number of NBA squads and feels the current look of the NBA suits his game better.
"I think the league now benefits my game the most now. Because now you have an uptempo style of play. Guys are getting up and down the court; a lot of pick and roll basketball. A lot of perimeter game. You have a lot of guys who play multiple positions which is what I was doing my entire career – especially in Phoenix so I think I'll fit right in," said Stoudemire.
Andre Emmett played well for 3's Company who fell to 0-3 on the season. Emmett poured in 22 points and pulled down 13 rebounds. Next Tri-State faces the undefeated Triplets while 3's Company has to prep for the Ball Hogs in another game in which one team will leave with their first win on the season.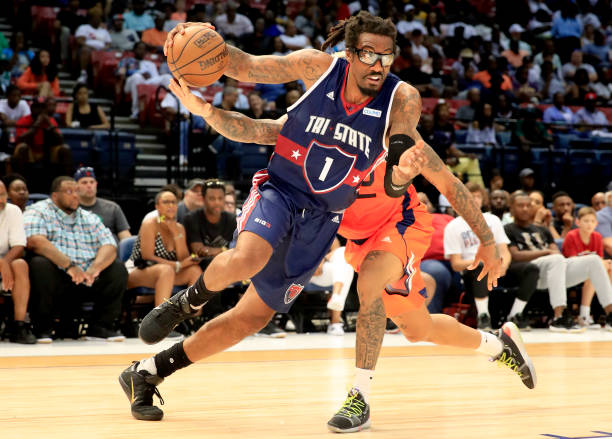 The next game was another in which one team would finally record their first win of the season as the Ball Hogs faced the Aliens. Despite a 20-point performance from Deshawn Stevenson, the Ball Hogs fell 51-39. Back to back 3-pointers from Brandon Rush, en route to a 13-point performance, set the tone early in the second half for the Aliens as they pulled away. Big man Greg Oden led the team with 18 points and five rebounds as the Aliens, who lost two large leads to begin the season, finally got to add a game to their win column. The Aliens hope to keep the momentum up as they prepare to face a tough Enemies team in Providence, RI. The Ball Hogs will continue to pursue that elusive first win when they face 3's Company who is also winless on the season.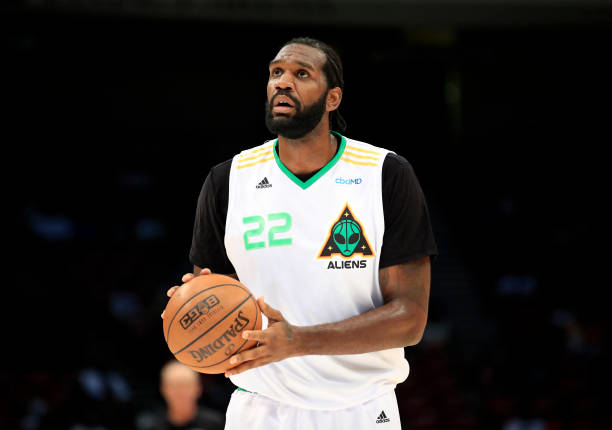 The finale in Bham was everything it was billed to be as Rick Mahorn's Enemies took care of the Ghost Ballers in a convincing 51-35 win. It was a game of runs early on before Craig Smith took over on his way to a 23-point, eight rebound performance to lead all scorers on the day. Ghost Ballers were expected to be a challenge, sporting the 2018 league scoring champion Ricky Davis and firecracker Mike Taylor. Davis came in averaging over 20 points but was held to 13 points on 4-12 shooting. Taylor threatened to spark a comeback with back-to-back 4 pointers but it was too little, too late as Gilbert Arenas scored the game-winning bucket for the second week in a row. Smith talked about the evolution of his game and the matchup issues it creates for opposing teams.
"For me, everyone is used to me being in the post and not being able to shoot the ball on the perimeter. People didn't think I had that part of my game so it's cool that I'm able to show people that I can play anywhere on the floor," said Smith.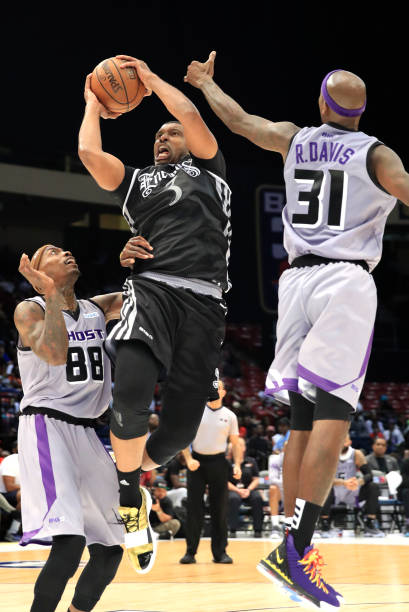 The Enemies travel to Providence next where they will face an Aliens team high off their first win while the Ghost Ballers look to get back into the win column against Power.
Atlanta, GA
Four unbeaten teams took the floor as the BIG3 returned to the Peach State on Sunday. Arguably, the biggest matchup of the day, perhaps the weekend, was the clash of the undefeated Killer 3's and 3-Headed Monsters and it did not disappoint. However, the other two matchups yielded a few surprises of their own.
First up, the undefeated Triplets, coached by Lisa Leslie took the floor against a very spirited Bivouac team. Bivouac got off to a great start and led by as many as 12 points as former Hawks star Josh Smith scored 19 first half points. "You learn the most about people during tough times and we were in a tough situation," said Leslie after the game. The Triplets returned from the break with renewed energy, relying on a 20-4 run to clinch the victory and remain undefeated. Early MVP frontrunner Joe Johnson, who also starred for the Hawks, put on a show finishing with 26 points and seven rebounds.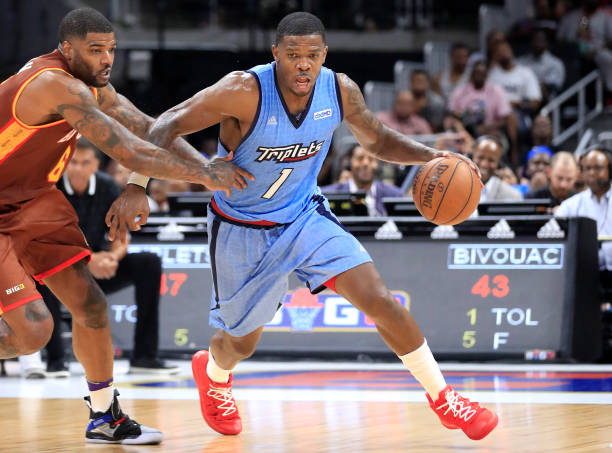 In the marquee matchup, the showdown between the Killer 3's and the 3-Headed Monsters was everything it was billed to be. The game was fiercely competitive and physical; and when the dust settled, Charles Oakley and the Killer 3's emerged with their unbeaten record still intact. It came down to the last shots of the game as both teams battled to put the ball in the net. The Monsters missed 7 of their 8 last shots while the Killer 3's missed 6 of their last 7. "We almost gave the game away, " said Oakley. "But you know the guys said, 'hey, we know we want to go undefeated and to do that we need a win today.' It was a hard-fought game, you know both teams were undefeated. But like you said, we beat them so we're 3-0 and they're 2-1. Stephen Jackson led all scorers with 22 points and five rebounds while Mario Chalmers led the 3-Headed Monsters with 16 points. Both teams head to Brooklyn where the 3-Headed Monsters will face Bivouac and the Killer 3's will face Trilogy.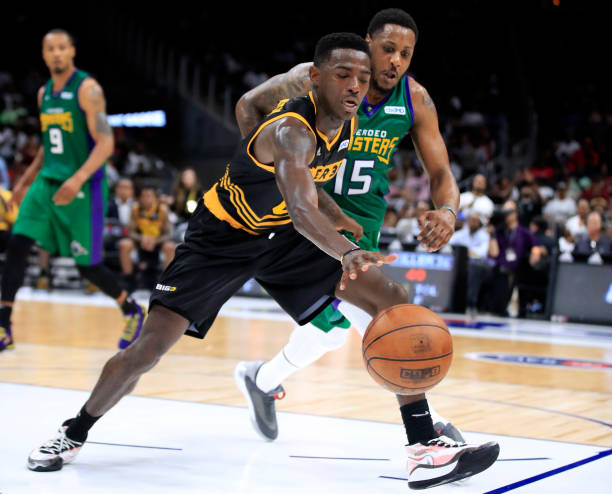 The electricity from Game 2 spilled over into the last game of the weekend which pitted the undefeated defending champion Power against winless Trilogy. Led by 10 first-half points from Patrick O'Bryant, Trilogy jumped out to a 25-14 halftime lead. Cuttino Mobley was held to just 2 points in the half and Power lost Glen "Big Baby" Davis to ejection shortly before halftime. Power made a surge in the second half but it wasn't enough as Trilogy got 21 points from David Hawkins to leave State Farm Arena with a 50-45 victory and their first win of the season. Power was led by Julian Wright's 17 points and eight rebounds.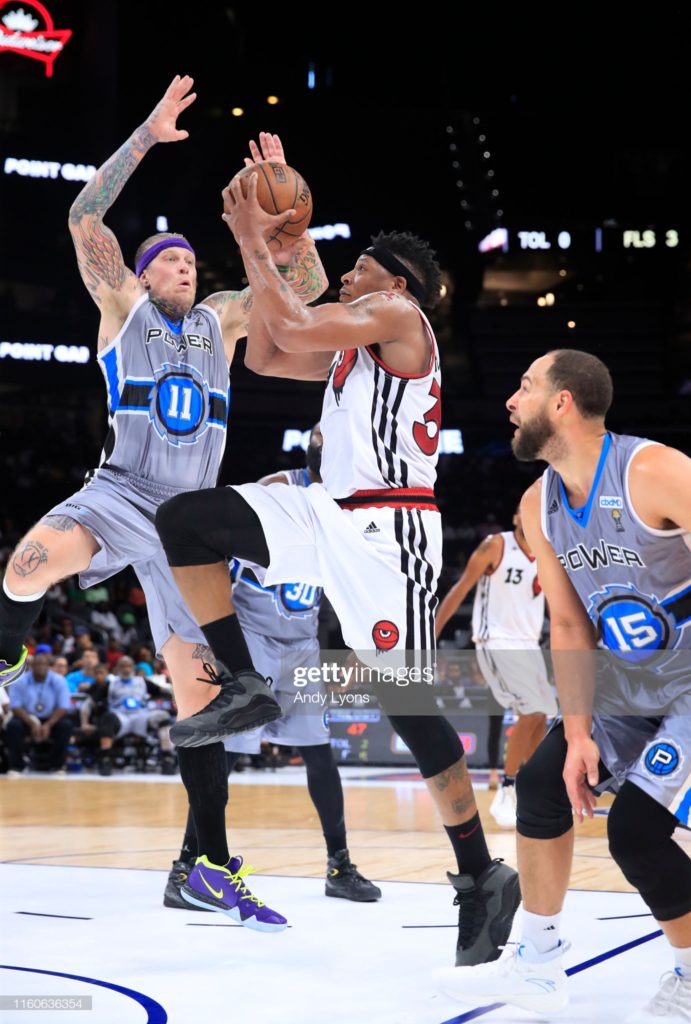 Next up for Power is the Ghost Ballers. It should be a good matchup as both teams will be coming off their first losses of the season. Trilogy will look to add to their win total as they face a tough Killer 3's team in Brooklyn on Sunday.